John W. Sones Jr. (B.S., M.S. agricultural education, '55, '58) taught agriculture at East Central Junior College for three years. He then worked for Shell Oil Co. for a decade and was included in its international magazine as an exceptional employee. He then began a 30-year career with the USDA where he was recommended for a superior service award three times. He retired in 1989 and has since enjoyed traveling, hunting and fishing, for which he grew his own bait and published a book on growing catalpa worms.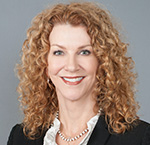 Charlotte N. Corley (BBA banking and finance, '84) joined the board of directors of Tupelo-based BancorpSouth Bank. She most recently served as State Banking Commissioner under Gov. Phil Bryant. BancorpSouth has over 300 branches and operates in nine states with approximately $24 billion in assets.
Maj. Gen. John M. Rhodes (B.S. business education, '87) took command of the Fort Belvoir-based 29th Infantry Division in Virginia. He previously served as the unit's deputy commander for operations. Rhodes was commissioned a second lieutenant in 1987 through the ROTC at Mississippi State.
Alben D. Roland (B.S. electrical engineering, '90) has been named director of engineering with Winchester Interconnect at its Rayville, Connecticut facility.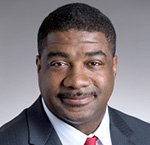 Former Bulldog football standout Al Williams (B.S. electrical engineering, '90 ) was named vice president of corporate affairs at Chevron. In this role, he will oversee government affairs, public affairs, and social investment and performance. Previously, he was managing director of Chevron Australia and head of the Australasia business unit. Williams joined Chevron in 1991, working on several major construction projects in New Orleans. He then held various leadership positions of increasing responsibility in Thailand, Indonesia, Kazakhstan and in the United States.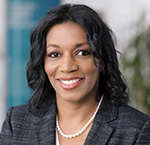 Georgetta Carr (B.S. mechanical engineering, '92) was named vice president, global supplier quality of Medtronic, the world's leading medical technology company. She is a certified Lean Sigma Master Black Belt and, in addition to her MSU degree, holds an MBA from the University of Memphis. She is a Leadership Memphis Executive Program alumna and a Life Member of Alpha Kappa Alpha Sorority Inc.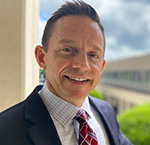 Denton Farr (B.A. communication, '93; M.S. pre-health records administration, '96) was named the Meridian Star Readers' Choice Man of the Year. He is vice president of operations at Anderson Regional Health System. In addition to his MSU degree, he holds an MBA and a master's of health administration from the University of Alabama-Birmingham.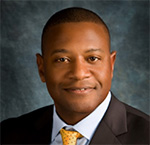 Elliott W.H. Johnson, (B.S. chemical engineering, '93) was named vice president, EHS&S for Chevron Phillips Chemical Company in The Woodlands, Texas. He has more than 22 years of experience in various positions with the company across multiple manufacturing facilities.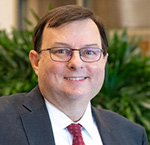 Ron Berry (Ph.D. business administration, '95) has been named the ninth president of the University of Louisiana-Monroe, where he earned a bachelor's in accounting and an MBA. He has worked for ULM for 25 years, most recently serving as dean of the College of Business and Social Sciences.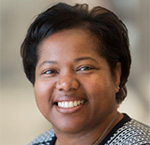 Aretha Green-Rupert (M.S. horticulture, '95) was named program director for the Carlson Family Foundation, a Minnesota-based philanthropic foundation for uplifting youth through leadership. In her new role, Green-Rupert will direct strategic grantmaking. She previously spent 11 years with Otto Bremer Trust, most recently as regional director overseeing grantmaking, evaluation and philanthropic investments. In addition to her MSU degree, she holds a bachelor's in biology from Tougaloo College.
Matthew Mitchell (BBA marketing, '95) has retired from coaching as the winningest head coach in women's basketball history at the University of Kentucky. A native of Louisville, Mississippi he retired with more than 300 wins.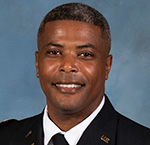 Lt. Col. Anthony Q. Sanders (B.S. poultry science, '97) graduated from the U.S. Army War College with a master's degree in strategic studies, earning the Distinguished Graduate Recognition, an achievement bestowed only upon the top 10% of the class. A native of Carthage, his next assignment is deputy director of military support for the Arkansas Army National Guard in North Little Rock.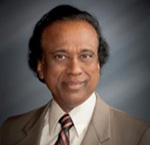 Girish Panicker (Ph.D. horticulture, '99) earned the 2020 Organic Achievement Award from the American Society of Agronomy. The award recognizes leadership and accomplishments in education and research that advance and contribute to the organic agricultural community. A professor and director of Conservation Research at Alcorn State University, Panicker has more than 45 years of professional experience that spans three continents.
Ben Hart (B.A. communication, '01) was promoted to president and general manager of WJCL-TV, a Hearst Television ABC affiliate serving Savannah, Georgia. Since 2017, he had served as news director for WISN-TV, the company's ABC affiliate in Milwaukee, Wisconsin. He joined Hearst in 2002 as part of the company's Jackson station and began moving to progressively larger markets across the country. He began his broadcast career with Cumulus Media and Urban Radio, then WCBI-TV in Columbus.
KYVAN Foods, founded by former Bulldog and NFL standout Reggie Kelly (B.S. industrial technology, '03) was selected for Qurate Retail Group's Small Business Spotlight. This partnership will help promote KYVAN Food across Qurate Retail Group's outlets and platforms, which include QVC, HSN and Zulily.
Ross Dellenger (B.A. communication, '06) was named the 2020 Steve Ellis Beat Writer of the Year by the Football Writers Association of America. A national college football writer for Sports Illustrated, he previously reported for The Advocate in Louisiana, The Columbia Daily Tribune in Missouri, Jackson's The Clarion-Ledger, The Decatur Daily in Alabama and Mississippi State's student newspaper, The Reflector.
Lt. Col. Wes Spurlock (MBA, '11) was selected as a 2020-21 White House Fellow to serve as part of the United States International Development Finance Corporation. He most recently served as Squadron Commander of the 344th Air Refueling Squadron at McConnell Air Force Base in Kansas. Prior to that, he was the military aide to President Obama and President Trump, where he was responsible for the Presidential Emergency Satchel, often called the "football."
A new book from Brian A. Pugh (Ph.D. public administration, '14) is now available from the University Press of Mississippi. "Chaos and Compromise: The Evolution of the Mississippi Budgeting Process" provides a historical perspective on the decisions and actions of legislators and governors going back more than a century.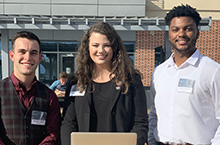 Rocketing Systems, a start-up founded by three Mississippi State students through MSU's Center for Entrepreneurship and Outreach, was selected from among 400 applicants as one of the top technology companies in the Southeast and asked to present at Venture Atlanta 2020, a venture capital conference. It is the first Mississippi company selected for the conference. The company, now valued at more than seven figures, was founded by Calvin Waddy (BBA business administration, '19), Shelby Baldwin (BBA marketing, '19) and Brandon Johns (BBA management, '21). The company's flagship product, Buzzbassador, serves more than 1,000 merchants worldwide.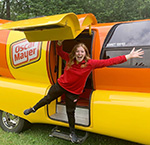 Maggie Thomas (B.A. communication, '19) is wrapping up a one-year commitment as an Oscar Mayer "Hotdogger," driving the iconic Weinermobile across the country. A native of Tupelo who is known as "Mustard Mags" on the road, she earned one of 12 coveted "hotdogger" positions from among more than 3,000 applicants.