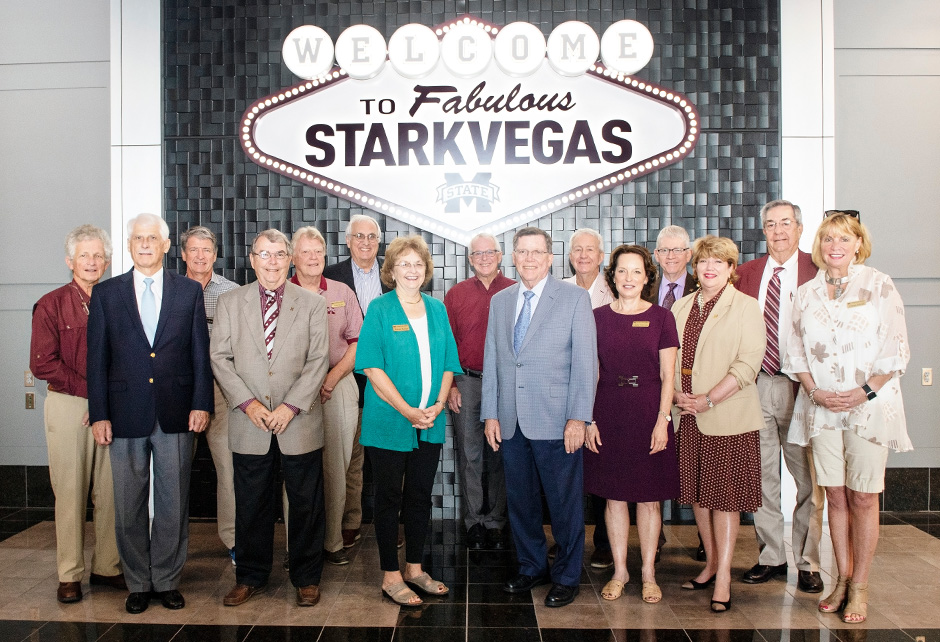 Over much of the past year, like many others in his profession, Dr. Fred G. Corley Jr. has been hard at work treating individuals amid the COVID-19 pandemic. With nearly 50 years of experience, the Mississippi State University alumnus continues to have a positive outlook when welcoming new concepts and solutions—the most recent being the adjustment to telemedicine.
Corley of San Antonio, Texas, is an orthopaedic surgeon with expertise in surgeries of the upper extremities. He has been a faculty member of the Department of Orthopaedic Surgery at the University of Texas Health Science Center at San Antonio for more than 40 years, teaching resident surgeons and focusing on upper extremity fractures and surgical patient care.
The Yazoo City native graduated from MSU in 1968 with a Bachelor of Science in chemistry. As a student, he was very involved on campus as a student athlete with Bulldog football, a student association officer and a member of the Kappa Alpha Order, the Blue Key Society and Omicron Delta Kappa.
"Mississippi State University provided me the academic tools and experiences I needed to be accepted into and thrive in medical school," Corley said. "These included disciplines, time management, and lots of encouragement from my professors to have a stimulated and inquisitive mind."
Upon graduation from MSU, Corley earned a medical degree from the University of Mississippi School of Medicine and completed an internship at Parkland Hospital and UT Southwestern in Dallas. He then served on active duty with the U.S. Air Force, including a tour of duty in Da Nang during the Vietnam War.
Corley completed his orthopedic residency at UT Health Science Center San Antonio in 1978 and followed with postgraduate fellowships in hand surgery and sports medicine at the Princess Margaret Rose Orthopaedic Hospital in Edinburgh, United Kingdom, and at the University of Virginia in Charlottesville.
Named on the "Best Doctors" list, Corley is a member of the American Orthopaedic Association, the American Academy of Orthopaedic Surgeons, the American Society for Surgery of the Hand and the Texas Orthopaedic Association, for which he served as president from 2001-2002. He is also a member of Alpha Omega Alpha Honor Medical Society and the Arnold Gold Humanism in Medicine Society, as well as the recipient of many clinical and teaching awards.
Throughout his successful career, Corley has contributed much of his success to his parents, church, patients and the great mentors he has had the opportunity to work with over the years.
"The friends I made and the many long relationships I gained while at MSU continue to fulfill my life," said Corley, who was honored by MSU as an Alumnus of the Year for the College of Arts and Sciences in 1997 and was again honored as the college's 2013 Alumni Fellow.
Demonstrating his commitment to his alma mater, Corley has remained a loyal and engaged alumnus over the years. As a longtime board member on the College of Arts and Sciences Dean's Executive Advisory Board, he continues to play an active role in assisting the needs of the college and gives of his time and resources to promote growth and development within the college and university. He was also an MSU Foundation board member and has been financially supporting the university since 1981.
The primary focus of his giving has benefited the College of Arts and Sciences through valuable academic scholarships to promote educational success for current and future students within the college. Corley is driven to assist students in their educational pursuits. His generosity to his alma mater has given numerous students scholarship opportunities to equip them with the tools they need to be successful throughout their academic careers at Mississippi State.
Last year, Corley decided to modify and increase his scholarship to assist even more students within the College of Arts and Sciences. The Fred Corley Endowed Scholarship, which was named to honor the memory of and carry on the MSU legacy of his father, benefits full-time students who have declared a major within the college. To date, more than 50 students have been assisted since the scholarship's inception.
Corley's longtime support has played a vital role in preparing Bulldog students who are eagerly following in his footsteps through the College of Arts and Sciences and will continue to serve as a meaningful source of encouragement and assistance for future generations.
In the uncertain times of today's ever-changing world, the dedication of the Bulldog family is a great source of hope. The visionary leadership of individuals like Corley, who are making a positive difference in their careers and the lives of others behind them, is a strong reminder that investments in others are always a gratifying and sure remedy.
---