Before heading to the shore for an afternoon in the sun, most surfers want to know that the waves are good that day. But in order to tell if the "surf's up," one must first learn what is up with the surf.
That's what avid surfer Kevin Wallis came to understand in the late 1990s as an undergraduate at California's Claremont McKenna College, located about an hour's drive from the nearest surf spot.
"I got to a point where if I was going to go surf, I wanted to know that it was going to be decently good," Wallis recalled. "That really sparked my interest in figuring out where waves came from and how good they might be that day, and that turned me on to the company I work for now, Surfline."
Started in 1985 as a hotline for West Coast surfers looking to find the best waves, Surfline has become a leader in the niche industry of surf forecasting—a specialty that combines oceanography and meteorology to predict how waves will form and behave as they approach the coastline. The company now operates as a subscription-based website and provides surf predictions for popular spots around the world.
Wallis joined Surfline in 2000 after completing a bachelor's in psychology. Since that time, he has worked his way through the ranks and is now director of forecasting.
"It was distance learning which just seemed to fit my lifestyle. I traveled a lot to go to surf events and to get waves myself, so the fact that I could be in this program and still continue to travel a lot fit perfectly into my life." ~ Kevin Wallis
"When I got hired by Surfline, I considered it a dream job," Wallis said. "There was a lot of on-the-job training in those first few years, and I gained a lot of practical knowledge, but learning a lot led me to realize that I did not know a lot and that's when I became aware of the meteorology program at Mississippi State."
Looking to build a more formal meteorological background, Wallis enrolled in MSU's geosciences distance program after learning about it from a colleague.
"It was distance learning which just seemed to fit my lifestyle," Wallis explained. "I traveled a lot to go to surf events and to get waves myself, so the fact that I could be in this program and still continue to travel a lot fit perfectly into my life.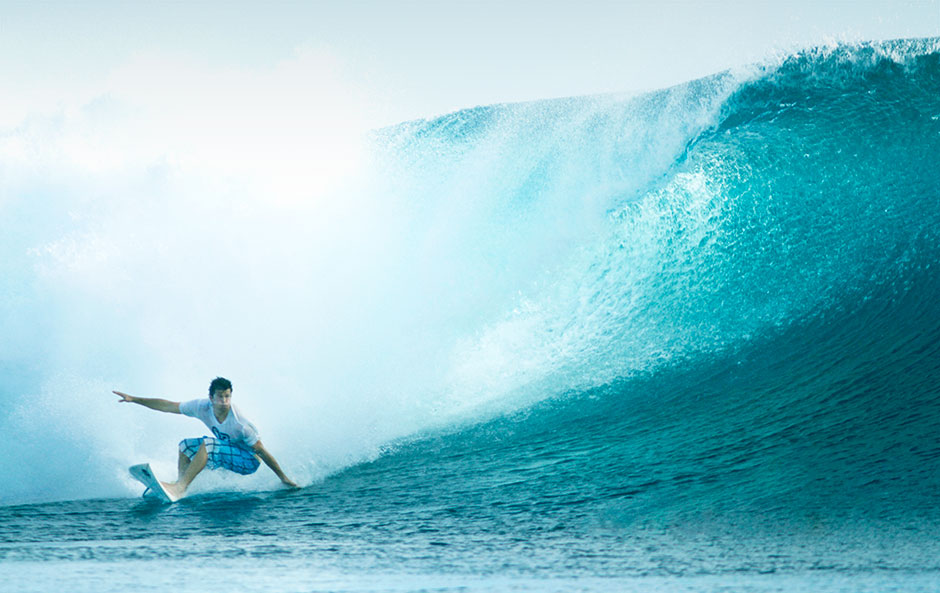 "It gave me a better understanding of the process of wave development," he continued. "With surf, we're largely interested in what's going on at the surface of the Earth because that's what's driving the waves, but what's happening in the upper atmosphere drives what's happening on the surface, so it's all connected."
Wallis earned a broadcast meteorology certificate from State in 2009. He was also instrumental in pointing fellow Surfline forecaster Schaler Perry to Mississippi State's geosciences department.
A native of central Florida who grew up taking every opportunity to hit favorite surf spots on the state's eastern shore, Perry earned a bachelor's in environmental studies at Florida State. He recalls telling his parents upon choosing his major that "it'd be really cool to get a job at some place like Surfline, but that's not going to happen.
"I think those were my exact words," he said with a laugh, "but now here we are."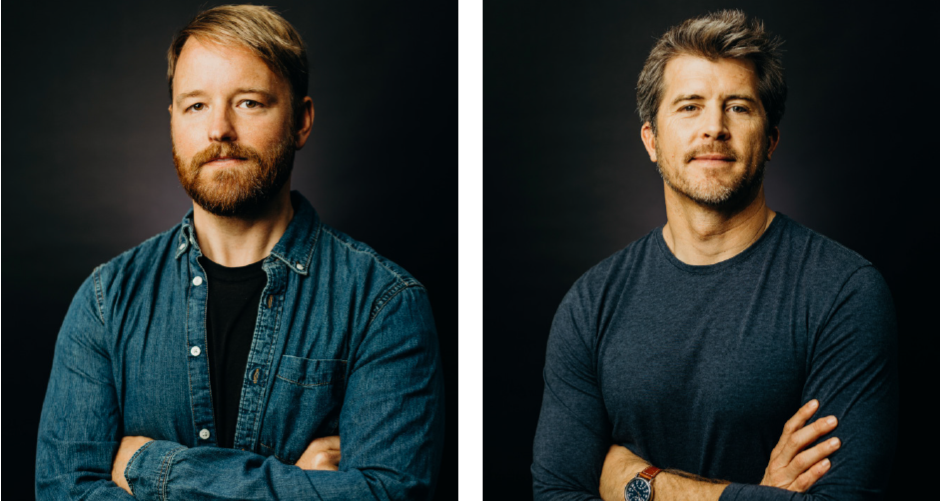 L-R: Schaler Perry, Kevin Wallis
Perry said he headed to California after graduation to be closer to more consistent, surfable waves—he'd figure the rest out when he got there. Six months later, he was hired part time at Surfline. When, like Wallis, he later decided he wanted to strengthen his foundation in meteorology, he enrolled at Mississippi State and earned a geosciences master's degree with a concentration in applied meteorology.
Perry is now West Coast operations manager for Surfline, coordinating forecast for the Pacific Coast of the U.S., Hawaii, and parts of Central and South America. He also assists Wallis in producing forecasts for professional surfing competitions like the Big Wave Tour and other World Surf League events.
With 11 full-time meteorologists on staff, Wallis said Surfline produces daily forecasts for thousands of surf spots around the world. For the most popular regions, he said they offer subscribers a human-produced forecast that helps surfers read between the lines of the computer models to get a better understanding of predicted swell timing and surf size.
"We're trying to distill something that's pretty complex into something that's simple and easy to understand for our users," Wallis explained. "We want to give them something that's actionable so they can go out and get the best waves they possibly can."
He said it is very similar to the weather forecast people get on their phones, but instead of temperature and precipitation, their predictions are the timing, size and quality of waves.
Perry said given that the company serves premium subscribers, the pressure to make correct calls is intense.
"You don't always sleep well the night before a day you've predicted will see 10-12-foot swells, especially in your hometown where it's generally not above 4-6 foot," Perry said. "You get butterflies because you're potentially going to get really good surf but you also want to have made the correct call."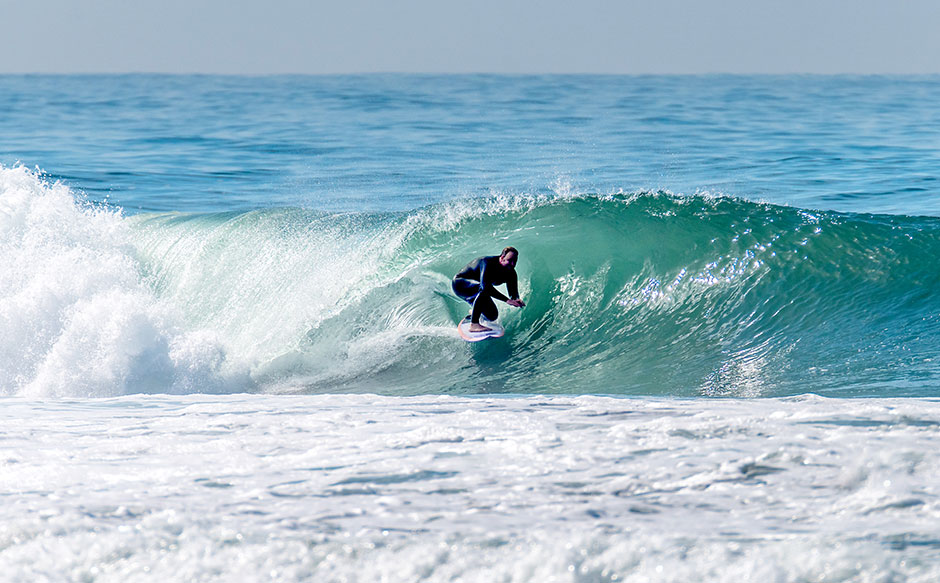 But Perry said that's also one of his favorite parts of the job: knowing where and when to go surfing and getting to live out a passion for forecasting. Wallis echoed that sentiment, saying that traveling the world and tracking XXL swells—the largest, most extreme waves, surfable only by the sport's most elite athletes—are some of the highlights of his job.
"For the past decade I've been working with surfers who are chasing those really big waves and working with photographers to get them in the right place at the right time," Wallis said. "Fiji, Portugal, Tahiti, Indonesia—I've seen some really beautiful places and met a lot of great people. And when the forecast is done, I can get some waves myself."

Both Kevin Wallis and Schaler Perry have been surfing since their teens. As natives of California and Florida, respectively, they had plenty of exposure to the Pacific and Atlantic Coasts where the sport is popular. But they say it's never too late to learn, and many reliable, mellow waves are within reasonable driving distance for much of the Southeast.
On the Gulf Coast, Perry recommends the shoreline of Texas and Orange Beach, Alabama, east through the Florida Panhandle as great spots for beginners in the region. He said the Carolinas are also a good option for those hitting the East Coast.
Both of the meteorologists suggest that anyone looking to try the sport find a surf school. There, Wallis said you can learn not just the physical part of surfing—like how to "pop up" and paddle out—but also the mental side—like reading waves—and the etiquette that comes with sharing the water with other surfers.
Wallis offers the following advice:
Be patient with yourself – Surfing isn't necessarily intuitive. It takes time to learn the balance and movements it requires.


Be mindful – Stay aware of your surroundings when you paddle out. Not all waves are conducive to learning.


Don't be scared – Everyone is going to wipeout sometime; just go with it and try again. Hesitation at popping up or panic upon falling can be dangerous and lead to injury.
By Susan Lassetter, Photos Submitted
---