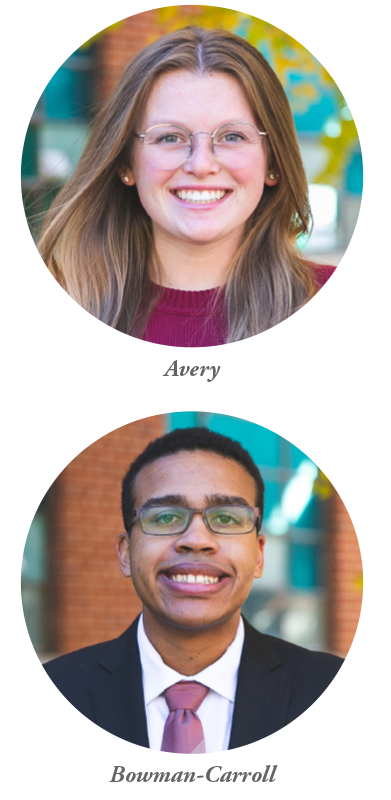 One way of drawing talented, diverse students into higher education fields of study, where they are underrepresented, is by establishing and awarding scholarships. For a number of years, the Jackson-based Molpus Woodlands Group has impacted students across the Magnolia state in this manner.
Last summer, the timberland investment management firm decided to expand its efforts to help educate and bring a more prepared, more diverse workforce to the forestry profession through the creation of the Molpus Woodlands Group Annual Scholarship awards at Mississippi State University.
"Molpus has always been committed to education and, through a new partnership with MSU and four other universities, we have expanded our scholarships as we target students in underrepresented populations within certain majors," said Michael R. Cooper, Molpus' senior director of client relations and business development. "We believe the Molpus Woodlands Group Annual Scholarship will help bring further diversity to the forestry management profession and encourage recipients to become good lifelong stewards of forestry and the environment."
The Molpus Woodlands Group Annual Scholarship awards benefit full-time students at MSU who are majoring in forestry through the College of Forest Resources or geosciences with a concentration in geographic information systems in the College of Arts and Sciences. Candidates are females or members of underrepresented ethnicities in their respective programs, who are rising juniors and have earned a minimum 3.0 GPA. Preference for the awards will be given to students demonstrating financial need or to those who are interested in pursuing a career in forestry following graduation.
The inaugural recipients of the scholarship for the 2020-21 academic year are Samantha Avery, a forestry major from Foley, Alabama, and Dominic Bowman-Carroll, a geosciences major from Honolulu, Hawaii. Each student is receiving $2,500 for their senior year of study.
"These scholarships are designed to help build diversity in the next generation of professionals within our firm and the entire forestry sector," said Bob Lyle, Molpus president. "Molpus has a vertically integrated business structure, with most activities handled by in-house team members in fields including business, forestry, geographic information systems and legal, and these academic disciplines are reflective of the rich diversity of the professionals in our company."

Over time, Molpus has impacted the lives of a growing number of students, driven in part by the motivation of its founder and chairman, Dick Molpus, who has been an advocate for education in the state of Mississippi throughout his career. Accordingly, the former three-term Mississippi Secretary of State personally established the Dick Molpus Foundation in 2008 as a private charitable organization to further support his efforts.
Since 2013, the Dick Molpus Foundation has supported minority annual scholarships at Mississippi State to particularly encourage interests in forestry. The Dick Molpus Foundation Annual Scholarship within the College of Forest Resources fosters the recruitment and retention of minority students and encourages involvement with the Molpus summer internship program. It also encourages participation in the Society of American Foresters and requires recipients to maintain at least a 2.5 GPA in their majors of study.
"Mississippi State is grateful for the support of Molpus Woodlands Group, Dick Molpus and The Dick Molpus Foundation. Scholarships from them are truly enabling students to seriously consider careers in fields they might not have considered otherwise," said Jeff Little, the university's senior director of development for CFR and the Bulldog Forest.
One of the oldest timber-related companies in the United States, with a heritage that dates back to 1905, Molpus was founded in 1996 as a timber investment management organization. Today, Molpus is an SEC registered investment adviser that acquires, manages and sells timberland as an investment vehicle for pension funds, college endowments, foundations, insurance companies and high net worth individual investors. It currently manages approximately 1.9 million acres of timberland investments in 17 states.
---