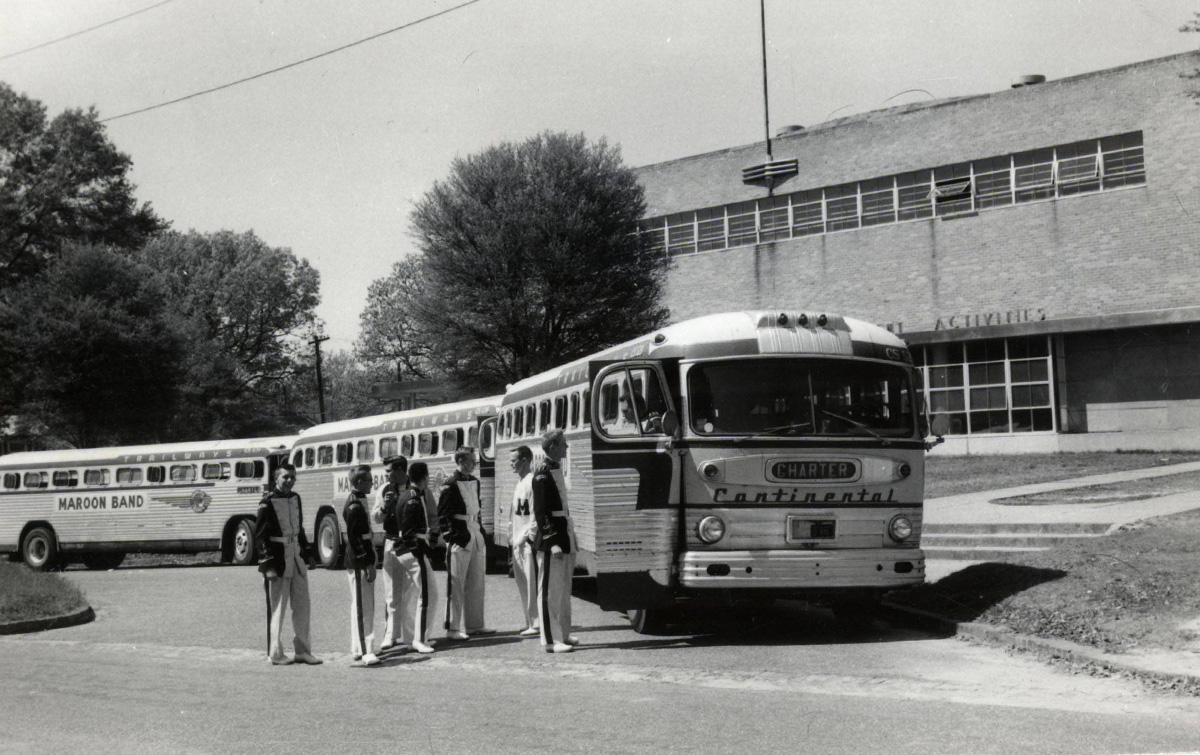 MALCOLM M. FLOWERS JR. (B.S. personnel management, '65)
"The picture on the back page (of the Summer 2020 issue) was taken outside the Wisner Activities Building in Laurel, probably in the spring of the early 1960s or late '50s. I was a member of the band from 1963-65 and was band president in 1965. Professor West was the director at the time and Peyton Crowder was assistant. My father was the band director in Laurel and was Professor West's band director at Copiah-Lincoln Community College in 1934. Dr. Crowder began his teaching career in Laurel as an assistant to my father. The Wisner Building recently burned."

---
HOMER MCLEMORE (B.S. forest products, '66)
"The photo of Famous Maroon Band members reminds me of Harris R. "Rudy" Gilbert. He, I, Dr. George Verrall and others lived upstairs in the YMCA building.
"From Clay County, I graduated from the College of Forestry and continued graduate studies in sociology through the first semester of 1967. Although my first employment was with the U.S. Forest Service, I served in the U.S. Navy, became a hospital corpsman, civilian physician assistant and ultimately a principal examiner with the National Credit Union Administration.
"Since my 1968 arrival in Maine, I married Ellen Toothaker. We have one son and I continue to live in Maine. However, Abbott will always be home to me. I have a long history with MSU. Chester E. McLemore (attended 1919), WIlliam T. McLemore (graduated 1951), Betty McLemore Estridge (attended 1955) and Chester E. McLemore Jr. (graduated circa 1960.)
"My father's name, as a member of the Agricultural Club, was once on the cornerstone of the "gate" entering campus from the east. Seems to me that during my tenure at State the gate was moved closer to the highway patrol building near the "old" entrance. It subsequently disappeared. My father's cousin's name, John McLemore, was on the College Avenue gate proceeding into downtown Starkville."
---