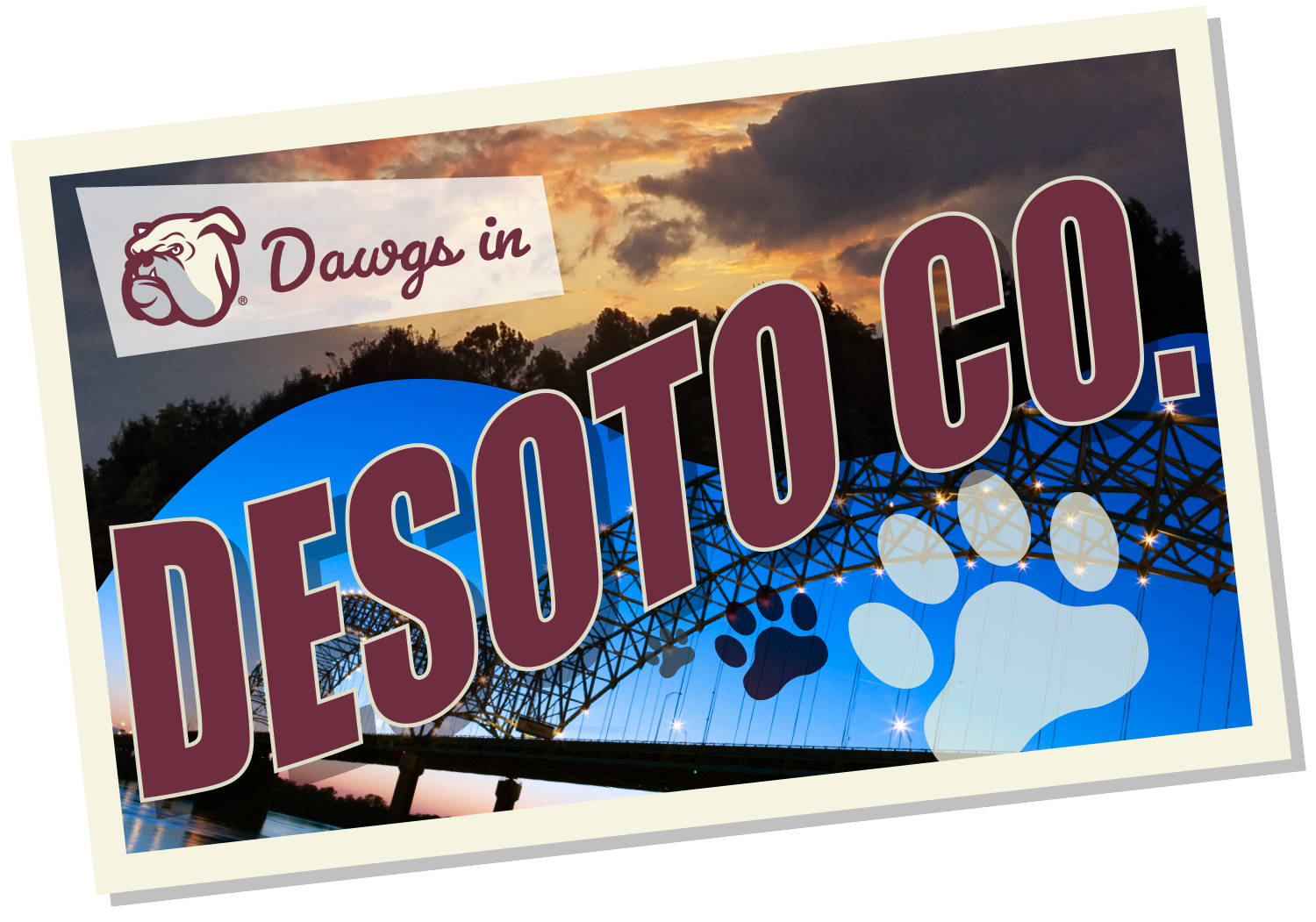 In the northwest corner of the Magnolia State, deep in the heart of rival territory, Bulldog faithful are making their presence known. With over 2,600 alumni living in the area, Bulldogs in DeSoto County have the area wrapped in Maroon and White.

---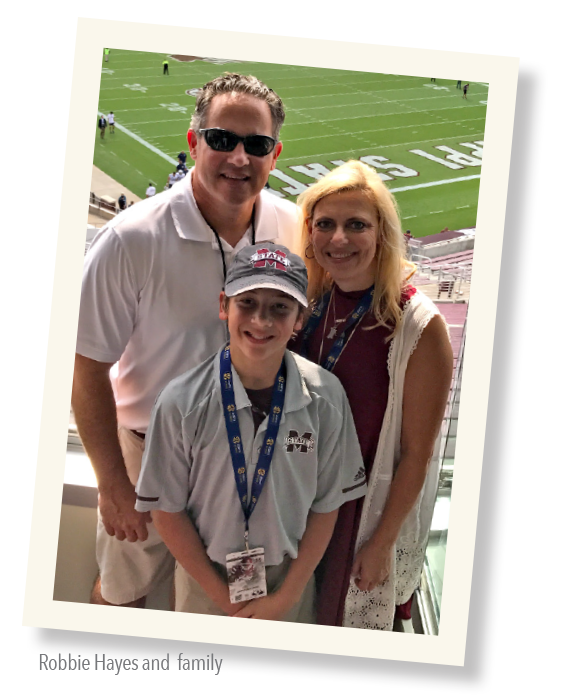 BUILDING A BASE
Twenty years ago, Randy Allen got a letter inviting him to join other Mississippi State alumni for a meeting at a Southaven hotel. He had no particular reason to go, but he had no reason not to go either. In fact, if history was any indicator, he had pretty good luck at alumni functions having met his wife Amy, a 1992 management graduate, at one years earlier.
Out of curiosity, the 1987 business administration graduate went to the meeting where he and roughly 20 other Bulldogs began what would become the DeSoto County chapter of the MSU Alumni Association, known as DeSoto Dawgs.
"This area had always been Ole Miss territory, but we knew there was starting to be a pretty strong presence of MSU fans and alumni in the area, too," Allen explained. "We asked the Alumni Association what to expect and what to do to get a chapter started. It took off from there."
One suggestion for building a Bulldog base in the county was to establish a scholarship, which the group did through a fundraising golf tournament. Within two years, the chapter had raised enough money for an endowed scholarship and soon it began awarding one $1,000 scholarship to a deserving Bulldog-bound senior at each of the county's nine high schools.
Now in its 21st year, Allen said the group is thankful for its past success at not only building an active community but in fundraising to support local schools. It's that success that helped ensure the chapter will still be able to award all $9,000 in scholarships in 2021 despite not being able to host its annual golf tournament last spring due to COVID-19 pandemic restrictions.
"We had hoped to push the tournament into the fall, but it became obvious that wasn't going to be possible either," said Allen, who is scholarship chair for the chapter. "We were just really lucky that over the last 20 years we've raised enough to cover our scholarships at a time when our usual events and fundraisers are on hold."
While past success has helped the group weather the pandemic, chapter president Allen Courson said they're not resting on their laurels. Through social media and video conferencing, the group is staying connected, fundraising and continuing to support future Bulldogs.
"As close as we are to that other school, we know it's important to keep our efforts up," said Courson, a 1999 education graduate. "Sometimes it feels like we're outnumbered but when everyone shows up, we're well represented.
"There are nine high schools up here and we've got a passionate group of alumni who are ready to let those students know that Mississippi State is the best university in this state and that this community is here to support them."

---
GOING ALL IN
Much of Robbie Hayes' life revolves around sports. A former Diamond Dawg, he volunteers as coach for his son's baseball team, which often involves weekend-long tournaments. For a while, he even entertained notions of coaching professionally. Then there's Bulldog sports.
"For me and my family, our main activity outside of my son's sports is attending Mississippi State athletic events," the Liberty native said.
With season tickets to football and baseball, and a tried-and-true tailgating crew that not only pregame parties but also vacations together, Hayes says Bulldog athletics has become about more than just cheering on the teams. To his family and friends, it's a main source of entertainment and connection to the university.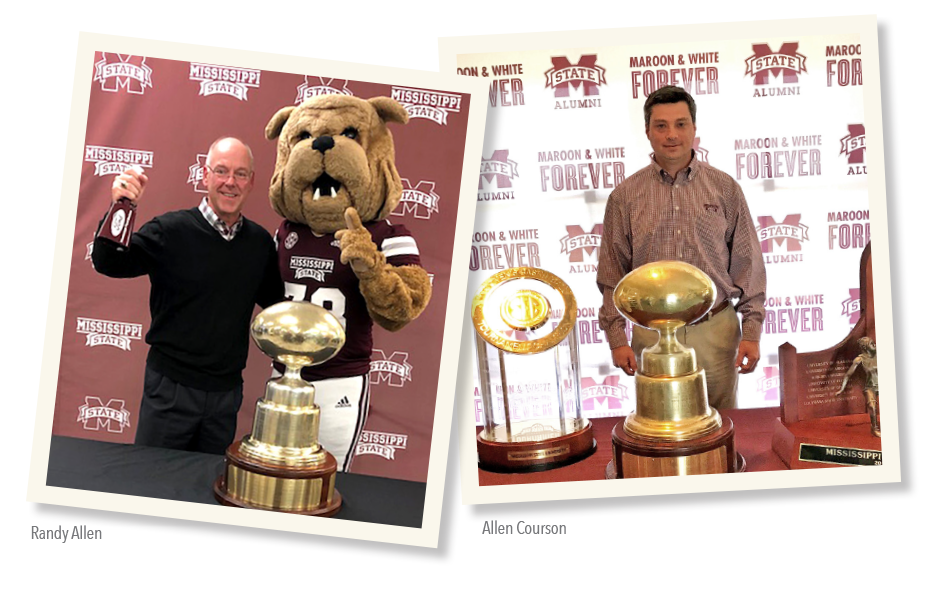 That's why, he says, it's been hard to maintain a sense of community in the wake of the pandemic and its restrictions on events and social activities. Still, when it comes to supporting MSU, Hayes said he's "all in."
"I enjoyed my time at Mississippi State and have always wanted to give back and be involved," said Hayes who earned a bachelor's in social studies education in 1992 and master's in secondary education in 1996. "Going to games and alumni events has allowed me to stay in touch with friends and make new friends through our involvement with the Alumni Association."
Hayes became formally involved with the Alumni Association as part of the Central Mississippi chapter while working in Jackson after completing law school at Mississippi College. He later moved to Southaven where he is city prosecutor and opened Hayes Law Firm. He and his wife Emily, a Bulldog who earned a fitness management bachelor's in 1995 and physical education master's in 1996, then became active in the DeSoto County chapter, which he currently serves as vice president.
Together, the couple is working to instill that sense of Bulldog pride in their son Rob, a high school sophomore. Even during the pandemic, they've found time to visit Starkville every month or so to show their unwavering support for the university and the surrounding community.
"We try to support Starkville and Oktibbeha County as a whole," Hayes said. "It's not just Mississippi State but all the local businesses, too, because we understand that the university and the town are connected, so we try to stay involved and continue to shop in Starkville and eat out when we visit.
"Mississippi State and Starkville have been a big part of my life," he continued. "I met my wife there and most of my closest friends. I always look for an excuse to come back and we hope to retire in Starkville one day, so we want to do what we can to support the university and the community for the future."

---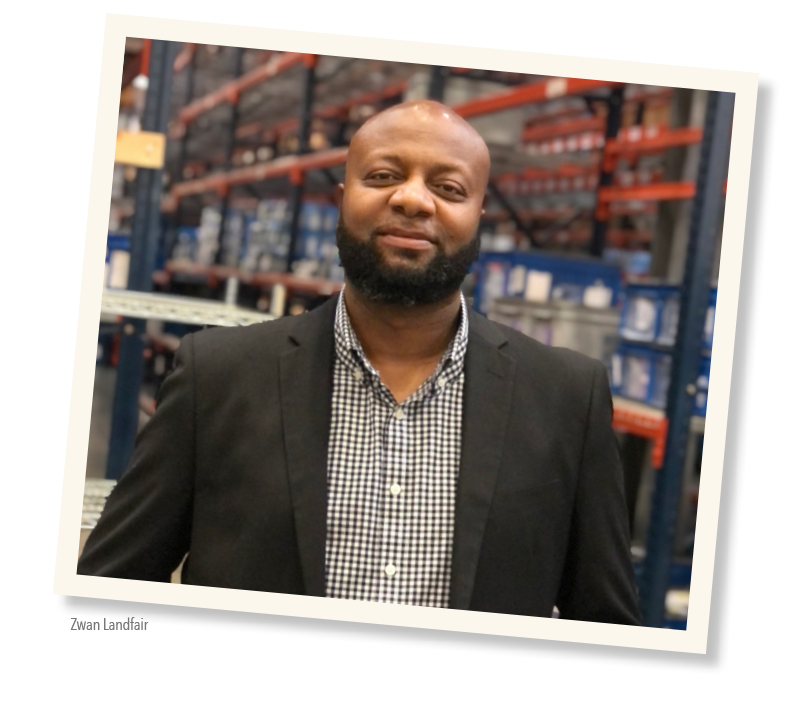 CREATING CONNECTIONS
Growing up in the Sessums community of Oktibbeha County, Zwan Landfair spent most of his life in the shadow of Mississippi State, with relationships and family ties stretching across its campus. So, naturally, when it came time to pick a college there was one logical choice.
"My mom wanted me to go to Mississippi State," Landfair recalled, "But I said, 'No, I'm going to Alcorn.'"
And he did, for a year.
"After the first couple of weeks, I got really homesick," he continued. "I missed everything about MSU. I missed the kinship. I missed Starkville. When I came home, I was able to reconnect and became active on campus almost immediately after I returned."
Though he admits it took a little longer to hit his stride academically, and he probably "spent too much time on the steps of the Union watching girls," Landfair wasted no time expanding his social circle once enrolling at State. He joined a fraternity, professional organizations, and from the early 1990s until the mid-2000s he was known to most around Starkville as "DJ Zwan."
"I was honestly a little immature when I returned to State, so I was more or less an average student," Landfair admitted. "But I got my degree and have been working in my field ever since."
A 1993 industrial technology graduate, Landfair currently works as a logistics manager for a biotech company in Memphis. And through a combination of his social skills and logistics expertise, he is working to create events and community for MSU's Black alumni.
"After I graduated, I had this idea of organizing African American alumni—to get us together and involved beyond attending football games,' Landfair said. "I've known Dr. Jimmy Abraham since I was a kid and when I shared this vision with him, he challenged me to think big."
In 2008, in conjunction with the MSU vs. Jackson State football game, Landfair hosted an event for African American alumni, even reviving his DJ persona for the occasion. It brought together 600 Bulldogs.
"MSU has lots of events, but I wanted to create something that would appeal to this community," Landfair said. "As a subgroup, the Black alumni are very progressive, and if you look at it, 50% of MSU's African American alumni are under 40—that's over 8,000 people. I wanted to harness that energy."
Though Landfair credits Abraham, the former longtime director of the Alumni Association, for giving him the push to "think big" with his plans to engage Black alumni, he says Jeff Davis, who took over the director role in 2013, has been instrumental in helping encourage the involvement of Black alumni.
Landfair continued to host annual events around football games until 2014 when he was approached by the university to help plan Black Alumni Weekend. First held in 2016, the biennial event features a slate of social, informative and discussion sessions. The inaugural weekend had 479 attendees, while 2018's drew a crowd of 800. This year's program was on track to surpass 1,000 before COVID-19 precautions brought an end to in-person events.
While plans for Black Alumni Weekend 2020 had to be halted, the pandemic hasn't stopped Landfair's efforts entirely. A Facebook group he created for Black alumni—MSU Black Alumni Network—has almost 3,900 members, just under 24% of the total living Black MSU alumni. On Juneteenth of this year, he launched a similar group for all Southeastern Conference schools—SEC Black Alumni Network, which has more than 17,000 members across all 14 conference institutions.
He said these online communities are a great way to spark conversations, exchange ideas and form connections that become collaborations to effect change.
"People are naturally going to gravitate to things that are like them, so having groups where alumni can connect to others with similar experiences and outlooks can help encourage their participation on a broader scale," Landfair explained. "Without those voices, you're missing out on the full breadth of what Mississippi State can be."
---