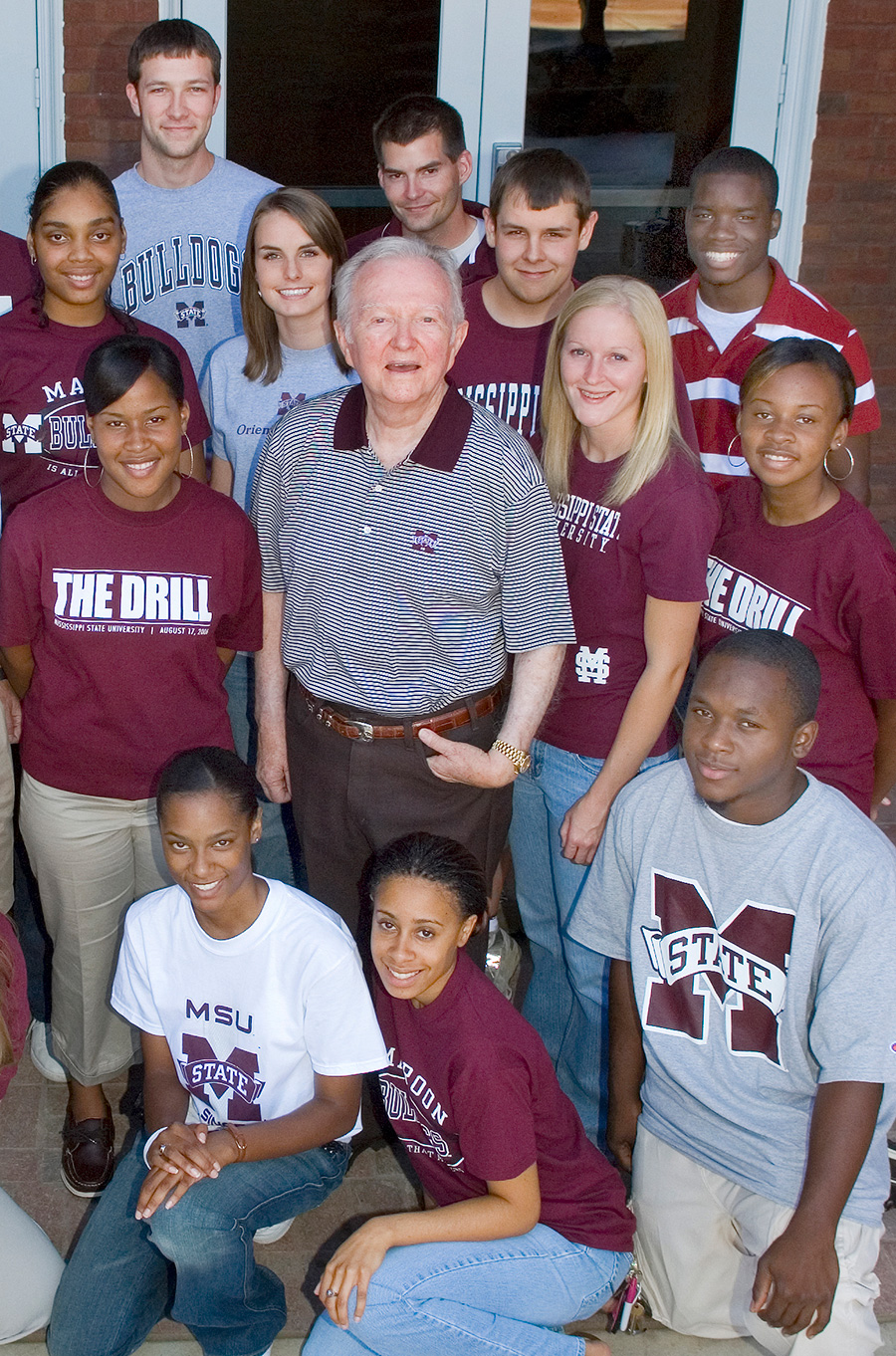 Louis A. Hurst Jr. of Houston, Texas, will be remembered for his legacy of impact at Mississippi State University. He enjoyed a steadfast connection with MSU as an alumnus, a true Bulldog fan and a loyal contributor to academics and athletics who desired to make a positive difference in his home state of Mississippi. He died July 22 at age 95.
Born on May 15, 1925, in Poplarville, Hurst served in the military before college. He honored his country with service in the United States Navy from 1943 to 1946. After military service, he proudly continued his family's Bulldog tradition of education, following in the footsteps of his late father, Louis A. Hurst Sr., who earlier attended the land-grant institution.
In 1949, Hurst earned an MSU accounting degree and later g-raduated from the Graduate School of Banking at Rutgers University. He had an illustrious 32-year career as a bank examiner with the Federal Deposit Insurance Corp. before retiring in the early 1980s as an assistant regional director for the FDIC Memphis Region. His years in the banking industry taught him much more than the value of a dollar—his wise investments allowed him to contribute generously to MSU.
Hurst voluntarily served the MSU Foundation board of directors and the College of Business senior executive advisory board. He was honored as the MSU National Alumnus of the Year in 2007 and was the College of Business Alumnus of the Year in 2003. He was also saluted among the college's top 100 graduates for its centennial.
The Louis A. Hurst Jr. Residence Hall at MSU stands as a named tribute honoring his legacy. A part of the Zacharias Village complex, the 82,000-square-foot residential facility was dedicated in 2006.
A strong belief in a quality education is reflected in the legacy Hurst left at MSU. The L.A. Hurst Jr. Scholarship Endowment in the College of Business established in 1999 emphasizes moral and ethical character as traits he desired in recipients. Hurst also established the L.A. Hurst Presidential Endowed Scholarship, a four-year award for MSU's elite students in the Judy and Bobby Shackouls Honors College.
At MSU, the Hurst legacy is perpetual. Proceeds from a planned gift from Hurst will continue his immeasurable impact through scholarships, helping generations of future Bulldog students fulfill the promise of a college education.