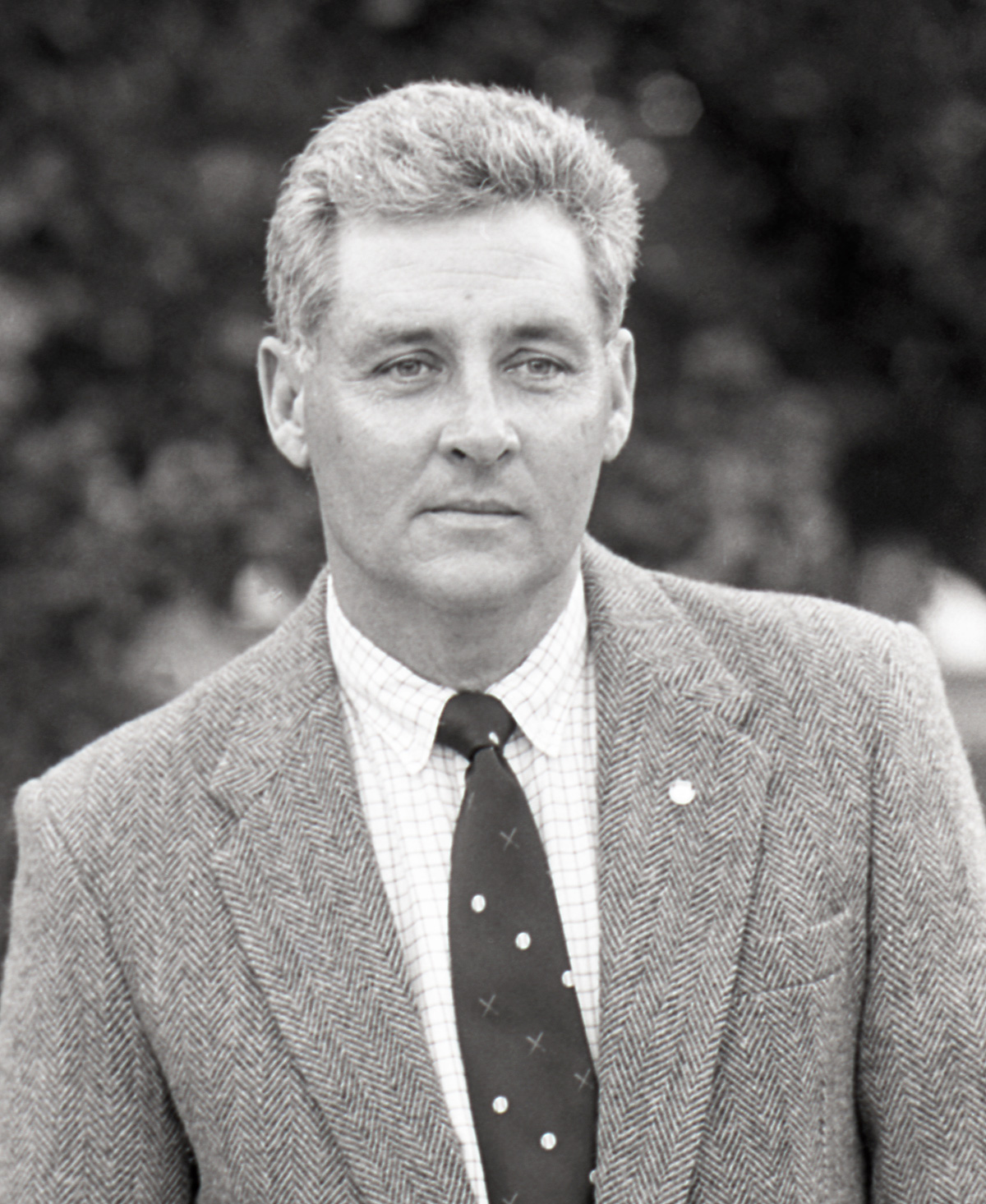 Longtime Mississippi journalist, congressional staff member and governmental affairs consultant Wayne William Weidie of Venice, Florida, will be remembered at his alma mater with a perpetual endowment for a student work program to encourage a career in politics.
The Wayne W. Weidie Internship Program in Mississippi State's College of Arts and Sciences was established by friends and family of the 1962 political science graduate after his death in 2019 to honor his life, work and commitment to the university.
Over a career steeped in a passion for politics, one of the accomplishments Weidie was most proud of was his instrumental involvement in the establishment of the MSU Stennis-Montgomery Association, which continues to serve as a pipeline for students to enter careers in public service. The non-partisan organization named after Senator John C. Stennis and Congressman G.V. "Sonny" Montgomery, both late MSU alumni, allows students of all backgrounds and academic disciplines to become active on the political scene. Each year, the most dedicated members of the organization visit Washington, D.C., to meet and network with Bulldog alumni and other prominent political figures.
The endowment for the Wayne W. Weidie Internship Program will help offset costs associated with students selected to participate in internships in the Mississippi capital city of Jackson and in the nation's capital of Washington, D.C. The university's Department of Political Science and Public Administration anticipates awarding the inaugural internship for 2021.
"My father was very committed to the state of Mississippi and Mississippi State University. He believed it was important to provide opportunities for students at the university and while he very seldom spoke of the role he had in the creation of the SMA, I later learned of the significant contribution he made to the program," said son Stuart Weidie of Asheville, North Carolina. "Our family is pleased that a scholarship in my father's name will serve as a fitting tribute to his legacy and, more importantly, create opportunities for accomplished students. He would be very pleased that future Mississippians will continue to affect state and national politics."
One contributor for the internship endowment is MSU alumna Cindy Stevens, a member of the Stennis Institute of Government and Community Development Advisory Board of which Weidie was involved for many years.
A 1983 political science graduate and former Deloitte LLP managing principal of government relations, Stevens recalled that when Weidie first arrived in Washington to work for Congressman Gene Taylor, he wanted to start an MSU internship program as a learning experience for students interested in policy and politics. He believed the program would grow MSU's impact not only on Capitol Hill but also more broadly in Washington, within federal agencies and in the private sector.
"Wayne truly believed that you could do anything with a college degree, particularly, an MSU degree," Stevens said. "I contributed to continue the internship program that was started by him and has helped to support students coming to Washington to have the opportunity for a career in public policy or whatever field they may choose. His legacy is his dedication to education, students and MSU."
Fellow Stennis Institute of Government Community Advisory Board member and contributor, Lee Weiskopf, recalls his SMA student experience that led him to contribute toward the endowment.
"One of the best decisions I made as an MSU student was to be involved with SMA," said Weiskopf, a two-time MSU graduate and special assistant for governmental affairs at MSU. "Not only did I connect with fellow students who had an interest in politics and policy, but the experience also opened doors to alumni and supporters of MSU working in the political and policy sectors in both federal and state governments. There was no shortage of opportunities for me to interact and make connections that could be parlayed into internships and jobs."
He continued, "Wayne was one of the instrumental figures in my life and knowing how much he loved MSU and seeing students in public service roles in Washington, Jackson and beyond, I was more than honored to help be a part of establishing the Weidie Internship Program, which will cement Wayne's legacy in advancing MSU's students."
A large portion of Weidie's career was spent in politics and journalism. He entered the newspaper business in Mississippi when he and a group of partners purchased the Ocean Springs Record. He served as editor and publisher of the Ocean Springs Record and Gautier Independent from 1970-90 before being named chief of staff for former U.S. Rep. Gene Taylor. After serving as chief of staff from 1990-2004, he worked as a governmental affairs consultant until his retirement in 2014. His professional and personal papers from his journalism and congressional careers are housed at the MSU Libraries in the Congressional and Political Research Center.
Alumni and friends can help grow the Wayne W. Weidie Internship Program endowment through the MSU Foundation at www.msufoundation.com or by contacting Mary Beth Baldwin, associate director of annual giving, at 662.325.6770. More on the Stennis-Montgomery Association can be found at sig.msstate.edu.